Voices on the Streets of Portland
Faculty Members: Dr. Jarod Jacobs & Dr. Arthur Kelly
Peer Mentors: Montse Astorga Ramos & Alexis Cruz
Linked Courses:
Fall—BI 151-LC3, The Bible as Literature
Spring—EN 200-LC3, Advanced Composition
We live in a world of oppression and liberation, an ongoing refrain around the world and very near to us—Portland; perhaps we find it even in the places we call home. A key element of oppression is voicelessness. Not only am I not allowed to speak, my voice is also de-valued: "You have nothing of worth to say." How to give the stranger on the streets—as well as myself– a voice in the world? Rather than engage the topic as a "how do we fix it?" topic, I'd rather ask, "How do we give voice to the voiceless?" because a key element of liberation is finding voice and discovering its value to make my life and the life of others valuable. We will explore these voices: biblical voices, street voices, hip hop/rap voices, and graffiti voices—key vehicles for voices of liberation.

In this First-Year Learning Community, students will…
Discover connections between oppression and liberation
Consider their own experience of oppression and develop means of liberation
Develop awareness about the realities of oppression in Portland and the larger world
Experience voices of oppression and liberation through artistic expression in Portland and the larger world
Express their own oppression and liberation through artistic expression
Consider how the Bible speaks to the oppressed and provides liberation
Discover ways to assist others from oppression to liberation
---
Meet these FYLC leaders: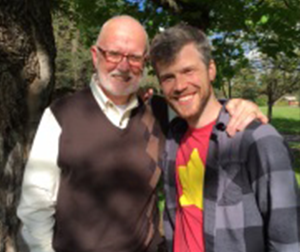 Dr. Kelly: I am excited to be teaching in FYLC because it brings life, learning, Portland, and self-discovery into a nearly seamless experience of safe community for Peer Mentors, students, and faculty. FYLC rocks!
Dr. Jacobs: I am excited to be teaching in the FYLC program because of the communities that we build and serve. The FYLC program offers education at its best—out of the classroom, full of dialogue, and founded upon relationships. I can't wait for the year to begin!
Alexis: I am most excited about being a Peer Mentor because I think it is really important to build community here at Warner, and I hope to be able to help build a home away from home for incoming freshmen.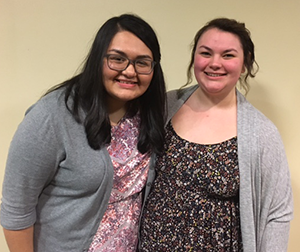 Montse: I am excited to be a Peer Mentor because of the opportunity to meet new students, and create spaces for community and genuine friendship!