An Economic History of Portland Neighborhoods
Faculty Members: Dr. Luke Goble & Prof. Amanda McDermott
Peer Mentors: Pavin Blas & Darbi Pink
Linked Courses:
Fall—EN 95-LC1, Writing & Grammar
Spring—EN 101-LC1, College Composition
How can we work to create neighborhoods that are diverse, affordable, and sustainable in the long-term? How do neighborhoods affect Portlanders?

In this First-Year Learning Community, students will…
Recognize what you have to offer through your own experiences
Spend time walking through and observing several neighborhoods of Portland to learn about what makes them "work" as well as what makes them pleasurable or difficult to live in
Learn about justice and equality issues related to neighborhoods and think about how to address them
Ask questions about the justice or injustice of structures, like housing and the distribution of connected resources
Learn to think critically about where will you choose to live in the future and why. What are the implications of that choice on the community of others around you?
Community Partners:
Living Cully
Habitat for Humanity
City of Portland Office of Neighborhood Involvement
---
Meet this FYLC's leaders: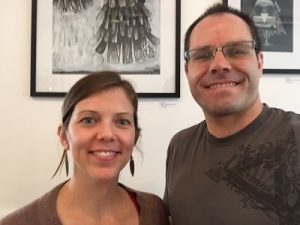 Prof. McDermott: I am excited to teach in an FYLC because it is deeply meaningful: from studying topics that impact lives, to fostering true community among students, Peer Mentors, and professors, the FYLC vision is one of beauty.
Dr. Goble: Teaching in an FYLC creates a unique opportunity to build relationships with students in ways that help them learn and grow like no other context I've seen or been a part of.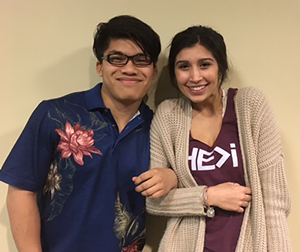 Pavin: I am excited to be a Peer Mentor because I want to give back to the community that has taken care of me.
Darbi: I am excited about being a Peer Mentor because I know how stressful and overwhelming your transition into college can be and I want to be that person you can look to for guidance. I also am excited about the new relationships we will all get to make and build on throughout the year.