Getting to the core of human experience.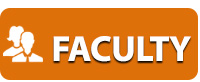 Learning in the Humanities opens students to new experiences. They begin to search for the way ideas have real world consequences, how actions have an influence beyond the present, and how we are not as isolated as we often believe. – Terry M. Baker, WP Faculty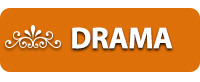 College may be seen as a place to find answers. A Liberal Arts education which includes learning in the humanities, however, prepares you to articulate, embrace and improve the questions. Through diverse literary exploration, creative storytelling and philosophical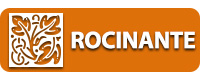 inquiry, you'll uncover new ways of thinking about and relating to life.
The Warner Pacific Department of Humanities uses the voices of ancient and modern poets, philosophers and artists to guide your journey as you deepen your knowledge of literature, communications skills, philosophy, history, drama and fine arts. Our distinct approach to humanities education is designed to expand your mind through rigorous study and real life opportunities in an urban environment.
At Warner Pacific, you will be challenged to expand your comfort zone to explore themes intrinsic to society, community, and faith more deeply. In choosing a major in American Studies, Communications, English, History, Liberal Studies, History and Social Studies or a minor in Philosophy, Drama, or Fine Arts, you will apply this knowledge, creatively seeking paths to greater understanding and justice in the world.
Life After College
Graduates from the Warner Pacific Department of Humanities are enjoying successful careers as journalists, teachers, and professors, best-selling authors, public servants, actors, directors, attorneys and software developers. Degrees in humanities will also prepare you for graduate study in fields such as law, theology, and business. Recently, students have gone on to pursue advanced degrees at Lewis and Clark College, The New School (NYC), Oregon State University, University of Oregon, Portland State University, Washington State University, Linfield College, University of Chicago, and Indiana Wesleyan.