The first of its kind in Oregon, the Warner Pacific College Social Entrepreneurship major equips students with the expertise needed to create innovative business ventures that address society's most pressing challenges.
Learn more about this groundbreaking program from students and alums who are already using their passion for business enterprise to change our community for the better.
Thalia Garcia Aguilar '16, Social Entrepreneurship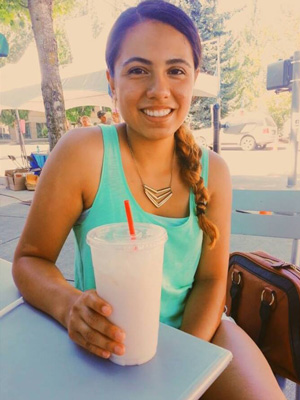 "By learning in such a diverse environment, I gain new perspectives. As a leader, I am more open to addressing areas that I didn't think of because I didn't see it as an issue from my perspective.
"I have learned to be my authentic self in whatever role I am put in, to make it my own. The best example of leadership I've witnessed is seeing someone take a role and fit it to who they are. I have learned that it is important to step out of the way and listen.
"One thing that has been especially influential for me is the process of learning to believe in myself. I have learned to recognize the times when my input is needed and not needed. Leadership is not really about the leader, it's about the people they serve."
---
Cathy Lara '16, Social Entrepreneurship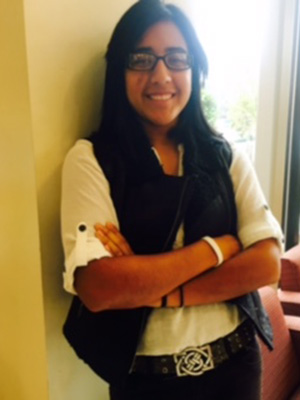 "The Social Entrepreneurship major was brand new when I got here, so I didn't even know it existed until I started attending Warner Pacific. Being part of a diverse group of students helps me look at things from different angles. I may have a certain idea about what ethical leadership is and even that can be biased. But working with other students helps me realize other points of view.
"The pivotal moment for me was interacting with the people I wanted to help, putting faces to the numbers and knowing that there is a need that I can help fulfill. Before, I thought I would try it out and see how it goes. Now, I know that building a business as a social entrepreneur is where I belong and what I should be doing."
---
Jonathan Hillis '16, Social Entrepreneurship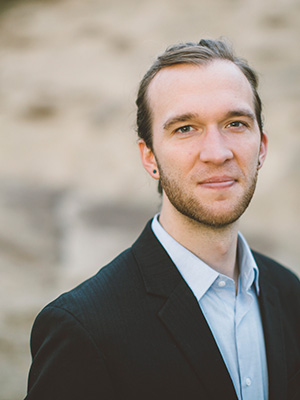 "I've always wanted to do business differently than what I have witnessed in my life so far, and that is what first intrigued me about Warner Pacific College's Social Entrepreneurship major. In my first term at the College, I actually began to write my business plan for a coffee cart, which would later grow into my dream and Capstone Project, Balcony Coffee.
"I attempted to write a business plan in a very nontraditional way. Instead of filling out the categories that a business plan requires, I adjusted my perspective by identifying my own categories. A great example of this was when I changed the focus of Operations to, "How we will maintain empowering our employees and customers?" I was attempting to shift what we believed about business and why it operates, to a perspective that is more caring, relational, and personal.
This way of thinking has been reinforced through my study at Warner Pacific. The Social Entrepreneurship major is about raising up business professionals who lead effectively, advocate for others, overcome challenges, and harness innovation to birth benefit. We learn how to connect our passion for business with a purpose-driven life that seeks to spur on others."
---
Andy Magel '05, Business Administration and Social Science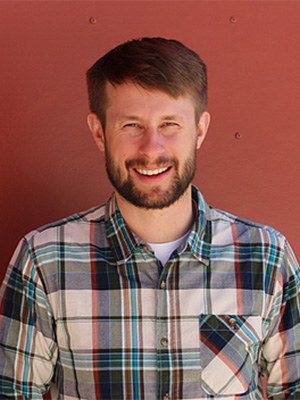 When you become a Warner Pacific alum, you join a community of world changers. Andy Magel '05 is doing his part by creating jobs for those who need them most in Denver through Mile High Workshop.
In 2014, the Workshop became the answer to his question of "how can we have the greatest impact on employment for marginalized job seekers in our community?"
Mile High Workshop is an employment and job-training program for those facing barriers to work through the manufacturing and production of handmade goods.
The Workshop provides manufacturing services in sewing, woodworking, laser etching/cutting, and handmade assembly, in order to employ men and women rebuilding their lives from homelessness, addictions, and incarceration.
This successful program is part of the Mile High Ministries, which was formed in 1988 as a collaborative effort between a group of churches working across denominational and cultural lines.
Andy brings his business-as-mission passion and an excitement to see lives sustainably changed through employment. What he likes about working at MHM is their willingness to take risks for the betterment of our city and the freedom that gives him to pursue creative opportunities.
What is Andy's hope for the future? To see Denver lead the way in creative, employment-focused community development, and he's honored to play a role in that growth.