What is an internship?
It is much more than the definition you will find in the online dictionary: any official or formal program to provide practical experience for beginners in an occupation or profession: any period of time during which a beginner acquires experience in an occupation, profession, or pursuit.
At Warner Pacific, it is a chance to apply the knowledge you gained in class to real-world challenges. An internship can shape the direction of your career, expand your understanding of theories learned in lectures, and connect you with business professionals who can form the basis of your professional network.
Business student Katie Lebedenko shares her experience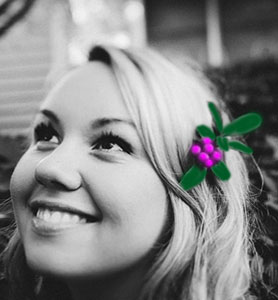 I landed my internship at Pacific Seafood by internal means of business relationships. The position wasn't posted or available, yet. After talking with the executive assistant to the COO (Chief Operations Officer) of Pacific, we were able to pin point some of the things that I was going to accomplish with the internship, what my tasks and duties were going to be, etc. My goal was to learn as much as I could about what she (the executive assistant) does on a daily basis as well as learn about some of the long term goals and strategies that are being implemented at the executive level of the company. I was able to do that by attending some of the leadership and operations meetings.
In the end, I found the experience to be an extremely beneficial addition to my overall experience in the business program at WP. I not only learned a lot about Pacific Seafood as a whole, but also a lot about myself and the kind of work environment I would like to see myself advance in. While being one of the largest seafood product distributors in the world, Pacific Seafood Group still manages to have that tight-knit and community oriented work environment – one that is similar to my college experience at WP. Whether they are a retail store, a distribution location, or the headquarters (located in Clackamas), they have the advantage of being team work oriented, while demonstrating what quality, productivity and excellence is. I was extremely grateful for the opportunity and experience. As I continue to work at Pacific Seafood, I plan on applying for a sales or marketing position with them, once I obtain my degree at WP.