Earning a business degree within a liberal arts setting offers our alums the best of both world. Not only do we educate and develop students with strong business skills; we also develop students modeling character, talent, and purpose. These students then reflect the values of the school: Christ-centered, people-focused, excellence driven, and future focused.
Dr. Peter Carlos Okantey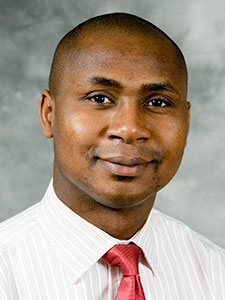 My journey at Warner Pacific College began with my initial arrival in the United States. Having lived in Ghana my whole life up to that point, I began studying at Warner Pacific to complete my undergraduate degree. While at WPC, I was exposed to and discovered a profound interest and passion for business. I completed my undergraduate degree in business administration and went on to earn my MMOL (Master of Science in Management and Organizational Leadership) from WPC as well.
Because of the quality of the education I received, I was able to obtain my doctorate degree in strategic leadership and have been a university lecturer in both the United States and Ghana for the past number of years, teaching a vast range of business and ethical courses.
The courses I took, and the knowledge I obtained at Warner Pacific College, provided me with a specific insight and perspective that enabled me to return to Ghana and establish my own group of companies including:
Okantey Consulting: specializing in hiring and recruitment, customer service, ethics, values, and strategic leadership training for companies all over Ghana.
Palm Institute of Strategic Leadership: a leadership institute empowering young people to become future generational leaders of Ghana and all of Africa
NAPE Foundation: an organization I founded before studying at Warner Pacific. We provide higher educational opportunities to high school and university students in Ghana
Lastly, my time at Warner Pacific allowed me to address key issues facing young people in Ghana. The lack of quality leadership and education in Ghana is preventing young people from reaching their full potential. The skills I obtained at WPC have enabled me to address and find sustainable solutions to these key issues and work towards a better future for Ghana.
---
Danielle Ricco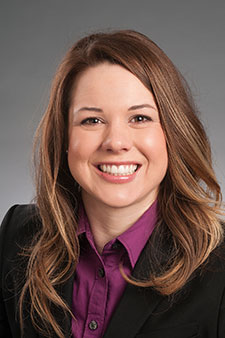 Danielle Ricco attended Warner Pacific College from 2007 through 2011, double majoring in Accounting and Business Administration.
She continued her education and earned a Master in Accountancy from Boise State University in 2012.
She had one year of public accounting experience with a Big Four Accounting Firm before accepting an internal audit position with the Boise State University Internal Audit and Advisory Services department. Danielle is currently a member of the Idaho Society of CPAs and Boise Young Professionals.
Warner Pacific College gave her the opportunity to be a student-athlete which allowed her to develop important skills, such as, leadership, time management, and how to effectively work with others toward a common goal.
While at Warner Pacific College, Danielle was encouraged to pursue a career in accounting by Professor Dr. Roger Martin, which soon developed into a desired career route and passion. "The close relationships with professors and opportunities for spiritual growth allowed me to flourish as an individual. Every day, I make decisions using my best judgment fostered by a spiritual foundation that was nurtured at WPC, which is priceless."