The Act Six Leadership and Scholarship Initiative is Oregon's only full-tuition, full-need scholarship for emerging urban leaders who want to use their college education to make a difference on campus and in their communities at home.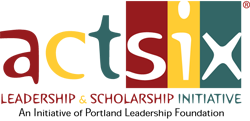 While working toward their degree at Warner Pacific, Act Six students receive ongoing leadership training, internship opportunities, and personal development in a wide variety of areas, from money management and study skills, to race relations. Invest in our Act Six Scholars and Scholarship today with your generous donation.
Get to know Act Six Alumni…
Jessie Osuna-Mondragon '16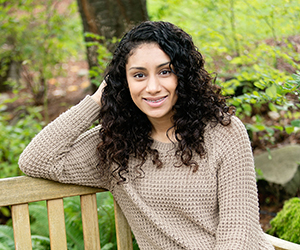 During my summer internship I worked as the Project Assistant/Community Outreach intern with Multnomah County Human Services and Community Services. One of my duties was to bring awareness to communities within Multnomah County about signing up for SNAP, formerly known as food stamps, and provide more information about different resources that are available to assist low-income families.
Not only did this internship improve my professional skills, it also helped me realize my true potential as a scholar and leader in the community. As a Latina, I had the opportunity to communicate with Spanish speaking families; helping them access vital resources that they need to flourish. Through these experiences I have realized the importance of developing new ways to positively impact diverse communities and I've been inspired to participate in community development projects throughout Portland.
Jordan Shellmire '15
Developmental Psychology and Accounting
Cadre 3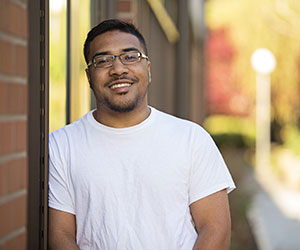 When a friend invited me to attend a Multnomah Youth Commission meeting, I wasn't expecting much, but then I discovered Youth Against Violence (YAV). Through my work with YAV, I help facilitate conversations between youth, community leaders, and law enforcement to eliminate gang and police violence in Portland.
Together we're compiling research, collaborating on ways to respond, and creating policy to bring to lawmakers with the hope of enhancing police and youth relations. I believe that by helping families and educating the community, we can repair broken systems and end the marginalization that breeds this type of violence.
For more information on the youth against violence committee go the committee's website.
---
Luwam Kahassay '15
Social Entrepreneurship
Cadre 3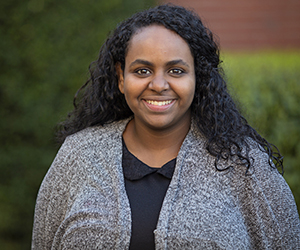 The Act Six program is preparing me for my future by providing opportunities where I can serve, learn, and grow in my community through various networks and internships.
I entered college declaring a Psychology major, but my experiences serving the community  led me to change majors to Sociology.
My heart for people, empowerment, and mobilization led me to refine my major even further to Social Entrepreneurship.
Warner Pacific has shaped how I view my community, as a place of growth and opportunity. Now that I've graduated, I'm excited to do what I love and feel called to do, which is truly being in the community, building relationships, and sparking innovative social change.
---
Angel Castaneda '17
Business
Cadre 4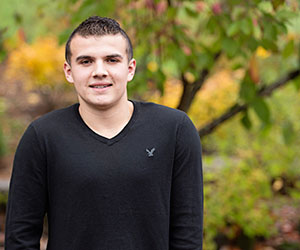 The Act Six program has definitely had a huge impact in my life. I'm so thankful for all the people who make this program possible and I hope that one day I'll be in a position to give back to my community.
One of the biggest challenges I faced when enrolling at Warner Pacific was leaving my family. I am Mexican, and connection to family is a huge thing in our culture. The thought of spending less time with my little sisters broke my heart, but I knew that I had to make sacrifices and help my family build a better future.
College prepared me to be someone in life. I don't want to live my life barely making ends meet. I want to be the kind of person who helps others by providing opportunities to work or to go to school. I hope that one day I'll be able to give back to all of those who have given me their support.
---
Bronson Enos '15
English and Education
Cadre 2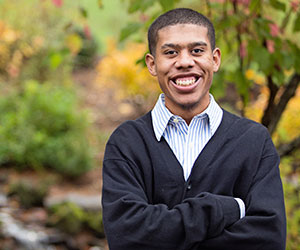 The beauty of the Act Six program is feeling truly loved and supported by my classmates and the faculty at Warner Pacific. They help me have fun while I'm on this challenging journey.
Just starting college was a challenge because my mom was ill after having a stroke, and she wanted me to take care of her instead of going to school. It was hard because I care about my family but I knew that college would give me the skills I need to build a brighter future for me and my family.
I am passionate about becoming a teacher or mentor to students in secondary education. I didn't get much parental help during those years, and I see myself being able to relate to those students and push them to their fullest potential.
---
Mercedes Alcaraz '15
Psychology
Cadre 2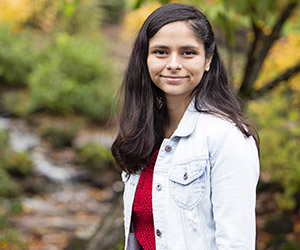 I feel very supported by the Act Six program, not just financially but relationally. People want to see me succeed. I know I will get to where I need to be with the encouragement of people who genuinely care.
When I first enrolled at Warner Pacific, I was worried that I wouldn't be able to accomplish the tasks that College would require. Now, I've learned how to manage my time successfully and I am excited to see where my future will take me, with God's help.
I'm working on a master's degree in psychology so I can become an art therapist and help children who are taken to DHS offices. It's exciting to think about using my education to give back to my community by providing mental health services to help future generations.
---
Marisol Negrete-Flores '17
Act Six Academy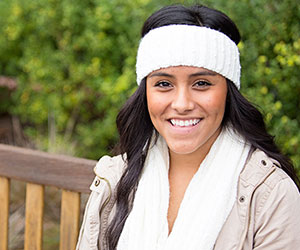 Act Six has truly set me up for success in my college career. I've received training that has helped me stay on track in school, manage conflicts, and most importantly has helped me build a foundation of people that care about me and have helped me through tough times. I know that these friends will last a lifetime.
I never thought I would love a school like I love Warner Pacific; it's such a beautiful and warm-hearted environment. I truly look forward to coming to school every day because of how great it is here, the people, the professors, chapel services… all of it. People really care about me at Warner Pacific.
I know that Warner Pacific has prepared me for whatever adventure God has planned for me next; whether it be opening up my own business, starting a nonprofit organization, or continuing my education.