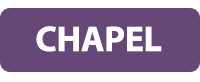 "Where faith and scholarship lead to service," is the motto of Warner Pacific. At the College, you'll find an ethic of service woven into the entire fabric of your experience including classes, athletics, residence life, and more.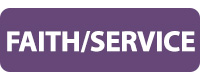 The Campus Ministries team cultivates the love of God by providing quality pastoral care, developing transformational leaders, and building community by serving the campus and the city. Through chapel, small groups, student leadership, service, music, and arts, we hope to engage you in a journey of spiritual growth and development.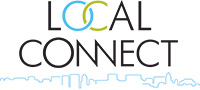 Students at Warner Pacific participate in hands-on service throughout our community. Our Local Connect program links students to meaningful local, long-term service opportunities that align with your unique skill set and interests. We believe that civic engagement empowers students to develop and apply their educational skills outside of the classroom in a practical environment, network locally, gain real-world experience, and effectively work toward lasting positive social change.
---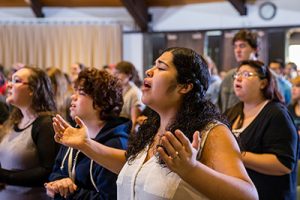 Christ-centeredness is the lens through which we see all other tenets of the Warner Pacific mission. Our purpose and calling as an institution are inextricably linked to the heritage of deep faith that first called our Church of God (Anderson, Ind.) founders to travel west and build a college. At the core is our Wesleyan-Holiness theology, which pushes us all to become more like Jesus as we seek to change the world.
Dr. Andrea Cook, President
For me, being Christ-centered is living my life in a way that honors God by always trying to do what is right for myself, my family, and my community. That means taking the time to serve family, friends, co-workers, and even strangers I meet along the way.
Gigi Hayes '14,  Bachelor of Health Care Administration
To me, being Christ-centered means being holistic, even within our culture of compartmentalization. I live my life by submitting to the Lordship of Jesus. That includes my education, job, social life, time, money, values, etc. Warner Pacific is preparing me to take that Christ-centeredness and unleash it before and after I receive my degree. The institution is constantly teaching me the importance of community and how Jesus has called us to spread the gospel as a community.
Hakeem Bradley '17, Business Administration major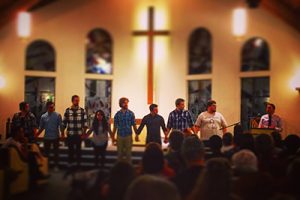 Why wouldn't they just say Christian, I'd ask. Michelle Lang (Associate Director of Campus Ministries) told me to picture our solar system and imagine that Jesus is the sun. No matter where the planets go or how they rotate, they are always moving in a relationship with the sun; they depend on the sun at all times, even then things seem dark on the surface. That's how I understand being Christ-centered at Warner Pacific. Whether we're playing songs in Chapel, sitting in a history class, or just hanging out with our friends, Jesus is at the core of every interaction, giving us the light we need.
Joshua-James Lawrence '16, Bachelor of Arts in History and Social Studies
Through various enriching opportunities to engage in chapels, small groups, student leadership, service, music, and arts, we hope to engage you in a journey of spiritual growth and development. Warner Pacific is a Christ Centered Christian College located in Portland Oregon.
Learn more about the College's faith and service commitment.