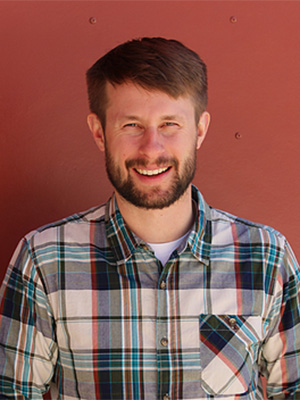 Andy Magel '05
Warner Pacific's Distinguished Alumni: Recent Alumni Award is presented to an alum who has made significant accomplishments in his/her field, ministry, or community within 15 years of graduation from the College.
A Business Administration and Social Science graduate, Andy applied his business acumen in a way that empowers vulnerable and underprivileged people in Denver, Colo.  "I am passionate about creating redemptive employment opportunities," explains Andy, who is Social Enterprise Director at Mile High Ministries, a Denver-based nonprofit that engages local communities and equips leaders for God's transformational work among the poor. For more than 20 years, Mile High Ministries has taken action to aid Denver's impoverished residents through transitional housing, legal aid, economic development, leadership training, employment opportunities, and other community endeavors.
"What I like about working with Mile High Ministries is their willingness to take risks for the betterment of our city and the freedom that gives me to pursue creative opportunities for those in need."
Prior to being part of Mile High Ministries in 2014, Andy worked at homeless shelters, transitional housing programs, and in the public housing system. He also ran a job training program called Bud's Warehouse, under the umbrella of Belay Enterprises, that employed men and women who were rebuilding lives after prison, addictions, and homelessness.
Andy's hope is to see Denver lead the way in creative, employment-focused community development. "I am honored to play a role in that growth."