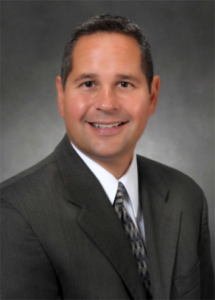 Anthony Hicker '87
Warner Pacific's Distinguished Alumni: Professional/Academic Achievement Award is presented to an alum who who has made significant achievements in their profession or area of academic pursuit.
The Boeing Company is the largest US exporter, and WP alum Tony Hicker '87 is responsible for managing business operations in support of commercial airplane sales and related services to airlines and lessors across NE Asia.
Tony joined Boeing Company in January 1998 and has served the company in many ways: Director of Contracts supporting Northeast Asia; Director of Contracts Negotiation Support; Regional Director of Contracts for the Americas and Leasing; Contracts Manager for Boeing's Commercial Aviation Services; and Senior Manager of Operations within BCA's Fabrication Division at Boeing Portland.
He has a Bachelor of Science degree in Business Administration from Warner Pacific and an MBA from the University of Oregon.
The educational and foundational tools Tony received from Warner Pacific inspire him to strive for excellence in his profession. By challenging himself in his career and pursuing an advanced degree, he continued his academic growth in business. This aids him in mentoring young college graduates and interns from diverse backgrounds, offering them support as they find their unique path in business.
As a Knight, he played collegiate soccer and also played for the FC Portland soccer club.