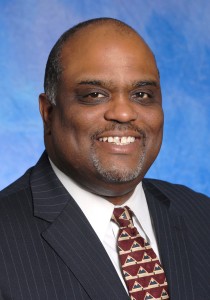 As a human resources executive with over 25 years of experience in human resources, manufacturing, and operations management, Mike Moreland Sr. is currently serving as the Chief Human Resources Officer for Providence Health & Services. In this role, Mike is responsible for human resources support for over 17,500 employees, and managing a portfolio of 66 cross functional projects.
Prior to his tenure at Providence Health & Services, Mike was the Human Resources Director for Bullivant Houser Bailey PC., a law firm with 375 employees and 150 lawyers that operated with offices in 6 cities and 4 states. He managed HR functions and provided strategic business partner services to the CEO and the leadership team. Mike started his professional career at Intel, where he worked for 23 years. During his career at Intel, he served as the Human Resources Director, where he managed and supported large, complex, organizations with globally dispersed employees and staff.
Mike earned a bachelor's degree in Management of Human Resources from George Fox University and a Master's degree in Management and Organizational Leadership from Warner Pacific College. As a proud graduate of Warner Pacific's Adult Degree Program, Mike actively recruits his colleagues and staff members to attend WPC's ADP program. Mike's son and nephew recently graduated from Warner Pacific, and he currently has a niece attending WPC's traditional program. Mike considers his family a "Warner Family." Mike is an active member of Mt. Olivet Baptist Church where he teaches Bible study classes, and along with his wife, he leads the Welcome Center Ministry for the Mt. Olivet Westside service. Mike and his wife Kim are the proud parents of four children.
When asked about influences at Warner Pacific that shaped his sense of calling: "During my time at WPC, I was surprised by my team's receptivity to my experiences. This helped to solidify my calling as a leader. Also, some of the professors (like Dr. Ulf Spears) encouraged me to share more in class. I had been reluctant to share much for fear of sounding like a 'know it all'. Dr. Spears assured me that others wanted to hear more from me and that it would benefit the class. Ironically, I received similar feedback from my peers at work. They too wanted me to share more of my thoughts and not hold back. These two pieces of feedback have greatly influenced a change in my leadership style and approach."
When asked what he hopes will be the legacy of his life's work: "I hope to leave a legacy of commitment and faithful service to the Lord Jesus Christ that is expressed in servant leadership; of my family first as well as at church and at work."