Rebecca Black '94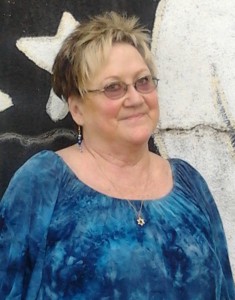 In the inaugural year of this award, Rebecca embodies the College's mission to demonstrate Christ's love through serving students from diverse backgrounds, while preparing them to engage actively in a constantly changing world. Rebecca also represents the Adult Degree Program's commitment to excellence in lifelong learning.
As a child, two events foretold Rebecca's journey. Her church donated clothing to an orphanage in Charleston West Virginia, and Rebecca's father took her with him to deliver the donation. Seeing dozens of children without parents broke her heart. It was then Rebecca began thinking about children in need, knowing that someday she would choose to adopt. At the age of nine, while visiting a Cherokee reservation, Rebecca viewed a play depicting the Trail of Tears; again, seeing the injustice broke Rebecca's heart. Rebecca has since dedicated her life to the underserved, and has become the mother of three adopted children.
Rebecca devoted her early life to others in many capacities, including with the Idaho Youth Ranch and the Bannock Shoshone Tribe to help developmentally delayed children and their families; serving girls who have been abused; as well as by counseling youth in residential treatment programs. Later, with Job Corps, Rebecca aided low income youth who needed academic assistance and vocational training. During this time, Rebecca developed and ran the first homeless shelter in Pocatello, Idaho, which Aid for Friends has sustained, continuing to provide service for the last 26 years.
Seeing a great need, Rebecca developed the first African-American fire crew, The Freedom Fire Fighters. Then Governor, Barbara Roberts, awarded each member of the crew a Certificate of Appreciation for their service to the community and state. At this time, Rebecca noticed the number of youth in her community who were leaving school and opened an accredited alternative high school for young men returning from incarceration; a middle school for expelled middle school students; and a school for drug and alcohol affected youth that provided education, intervention, and treatment.  Eventually all the programs were combined and became the Gladys McCoy Academy.
Rebecca believes strongly that "Education is the Great Equalizer," and that access to a great education isn't available for all youth in our country. This knowledge led Rebecca to found Oregon Outreach, Inc., a non-profit organization that works with gang-identified youth by providing counseling, job training, job placement, and educational assistance. Oregon Outreach began working with youth in Portland who, due to incredible barriers, were leaving school and giving up on a positive future. Rebecca currently serves as the Executive Director for Oregon Outreach, providing educational services to 15 Oregon School districts.
Awards that Rebecca Black has received include: Breakfast of Champions Educational Award from the Portland Red Cross, the A.F. Gray Award for Achievement from Warner Pacific College, Virtue of Generosity Award from incarcerated students at Hillcrest Youth Facility, the 972nd Point of Light from President George H.W. Bush, and the Lewis Hines Award for Services to Children, which, at the same time was presented to First Lady, Hilary Rodham Clinton.  Recently, Rebecca received the Mayor's Spirit of Portland Award in Portland