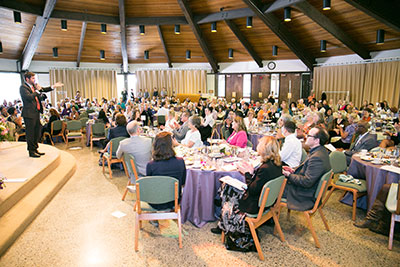 Dr. Andrea Cook, President of Warner Pacific College, invites you to support Portland's next generation of urban and diverse leaders at the annual President's Tea & Scholarship Auction.
The 2014 President's Tea raised over $91,000 to benefit the to benefit our Urban Service Track of the Act Six Leadership & Scholarship Initiative.
Doors open at 10:30 am for the Silent Auction
High Tea and Verbal Auction are from 12:00 – 2:15 pm
Special guest: Liz Vice (singer and a pure Portland gem)
Egtvedt Hall/McGuire Auditorium (Mt. Tabor Campus)
$35 per person or $245 for a table of 7 guests
For more information, contact the Office of Advancement at 503.517.1114 or email.
Sponsorship and corporate support opportunities
Corporate sponsorships and donation opportunities for the 2015 Tea are now available. Call 503.517.1049 for details.