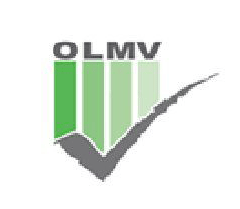 Title: Oregon League of Minorty Voters' State of Civil Rights Forum (free public event)
Location: McGuire Auditorium: 2219 SE 68 Ave., in Portland
Description: Oregon League of Minority Voters (OLMV) will host its fourth annual State of Civil Rights Forum.
The league is a non-partisan and non-profit organization founded to promote a broader understanding of the issues that uniquely impact people of color and minorities with a mission to re-engage majority involvement in civil-rights causes.
The agenda for the event, which is free to the public, will include remarks by civil rights leaders and the presentation of OLMV's coveted Civil Rights Champion Award to Sen. Avel Gordly; Portland City Commissioner Amanda Fritz; State Rep. Alissa Keny-Guyer; and Rev. Dr. T. Allen Bethel and the Albina Ministerial Alliance.
To receive a free ticket, attendees need to RSVP by Sept. 30 at info@oregonlmv.or or by calling 503.720.6776.
The event will run 5:30-9 p.m. and include dinner. An estimated 200 people are expected to attend, including public officials, business leaders and community leaders.
"Our objective is to provide a forum for an honest assessment of the state of civil rights in Oregon and community dialogue about how to point the compass of our civil rights efforts towards education and empowerment," said OLMV Chair Sho Dozono.
"We are taking this moment in our history as a people to affirm and recognize that the civil rights of every Oregonian are sacred and must be kept so, that our collective liberty in pursuit of our individual rights is never exploited in ways that divide us," added OLMV Director Promise King. "Those we elect to represent us must lead us toward unity and justice, and far away from inequities and racial division."
(from OLMV press release)
Start Time: 17:30
Date: 2013-10-30
End Time: 21:00