This one-day event in the summer is the first major event for new Warner Pacific students. Admitted students can begin the orientation process without the anxiety of waiting until the end of August.
To help you prepare for your exciting days ahead at Warner Pacific, we invite you to join us. It will be a valuable day of introductions, information, and preparation.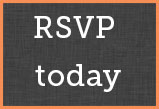 New Student Registration Day:
We have a full day of activities and information planned to prepare you for the start of your career as a WP student.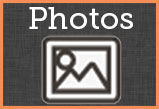 You will
Meet with an advisor and register for classes
Pick up your student ID card
Meet some of your future classmates
Talk with current students, get lots of information, win prizes, and more.
Sessions are available for your parents, too, tailored to their questions and needs. We ask that parents not sit in on their student's registration/advising session. If they have any questions or concerns at the end of the day, they can be addressed with the admissions or registrar's office staff. (NOTE: there is a $10 fee for guests and all students must pay their tuition deposit.)