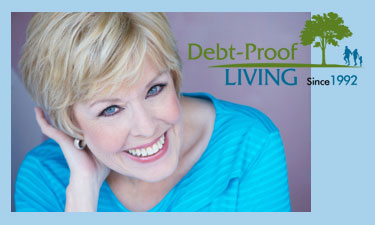 Warner Pacific is thrilled to have Mary Hunt, of Debt-Proof Living, visit our campus on Wednesday, April 9, to share life changing strategies for better money management.
You are invited to her free 60-minute seminar where you will learn Mary's "7 Money Rules for Life."
Money management is not difficult. And it's even easier if you learn how to manage money before you make mistakes that can have a severe impact on your future.
Mary will teach you seven straightforward rules for life that are so simple, you can fit on the back of a business card.
You will learn them, memorize them, and have them embedded into your heart and mind … for life!
When: Wednesday, April 9, starting at 7 pm
Location: Warner Pacific College, Egtvedt Room 203
Cost: Free
No RSVP but seating is limited
Refreshments provided
About Mary Hunt
Mary Hunt is an award winning and bestselling author, syndicated columnist, and sought-after motivational speaker, who created a global platform that is making strides to help men and women battle the epidemic impact of consumer debt. She is the founder of Debt-Proof Living, a highly regarded organization consisting of an interactive website, a monthly newsletter, a daily syndicated column, and hundreds of thousands of loyal followers. Now in its twentieth year, DPL is dedicated to its mission to provide hope, help and realistic solutions for individuals who are committed to financially responsible, and debt-free living. As a speaker, Mary travels extensively, addressing conferences, corporations, colleges, universities, and churches at home and abroad. A frequent guest on radio and television, Mary has appeared on dozens of television shows including Dr. Phil, Good Morning America, Oprah, Fox and Friends, Focus on the Family, and Dateline.