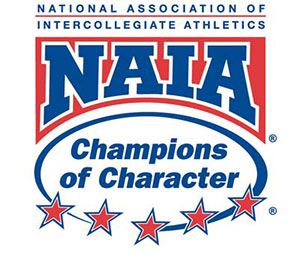 The National Association of Intercollegiate Athletics (NAIA) selected Warner Pacific as a Champions of Character Five-Star Institution.
The WPC Athletics Department was recognized for creating an environment in which every NAIA student-athlete, coach, official, and spectator is committed to the true spirit of competition through five tenets: integrity, respect, responsibility, sportsmanship, and servant leadership.
In order to be considered a Champions of Character Five-Star Institution, a school must score 60 or more total points on the Champions of Character Scorecard. The Champions of Character Scorecard measures each institution's commitment to the NAIA Champions of Character program. Points are earned in five key areas: character training, conduct in competition, character recognition, academic focus, and character promotion.