The First-Year Learning Communities (FYLCs) at Warner Pacific want to share their first-semester experiences with you through a series of community events. These events are student-led opportunities for each FYLC to showcase how they have explored the themes of Christ-centered, urban, liberal, and diverse through the lens of their course topics.
Please join us for these interactive community events.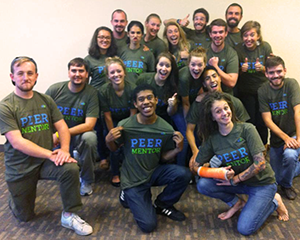 ---
The (In)Justice of Portland's Changing Neighborhoods
Presented by students in HUM160X
When: Tuesday, December 3
Time: 6:00-7:30pm
Where: Egtvedt Hall, room 203
Enjoy hors d'oeuvres as you visit student-staffed stations that illustrate recent demographic changes in four Portland neighborhoods. The evening includes a brief program at 6:30pm.
---
Thinking Dinner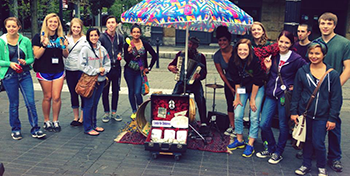 Presented by students in HUM150X
When: Wednesday, December 4 (please RSVP)
Time: 6 pm
Where: Kardatzke Hall
A locally sourced dinner thoughtfully prepared by members of our community, accompanied by dialogue curated by our first-year students. Additionally, some students will share insights into their experiences this semester. RSVP is required and limited space is available. To express an interest in attending, please contact Derek Moyer (dmoyer@warnerpacific.edu).
---
College Crossroads Film Festival
Presented by students in CLS 160X-L6 and L7
When: Thursday, December 5
Time:  11:15 am-12:30 pm
Where:  McGuire Theatre (MCG 161)
A presentation of short films created by students, demonstrating what they have gained from the First-Year Learning Community Experience and what they would like to pass on to future students.
---
A Night of Music Appreciation
Presented by students in MUS160X
When: Friday, December 6
Time: 7 pm
Where: Schlatter Chapel
A tour of different musical genres through performance, and personal sharing about what music means to individual students. Following the performances, join the students for light refreshments and learn more about local non-profit music groups that are seeking to provide access to music education in Portland.
---
The Story of Self, Us, and Now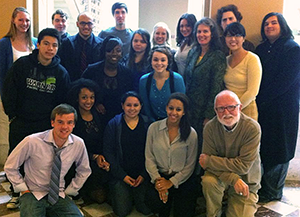 Presented by REL160X
When: Monday, December 9
Time: 6 pm
Where: Egtvedt Hall, room 203
Enjoy an evening of desserts while listening to student reflections on learning about self, each other, the other, college, faith, justice, advocacy, and our city.
---
Rethinking Scripture in Portland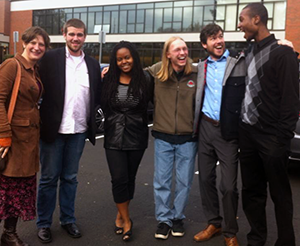 Presented by students in BI160X
When: Tuesday, December 10
Time: 4:30-6:00 pm
Where: Kardatzke Hall
Discover function of religion within the city's neighborhoods as you feel the power of Portland's orthodox cultures and spirituality, and hold in your hands a three-hundred year old Bible made by an Ethiopian scribe. Students will lead a guided discussion focusing on the questions, "What is Scripture?", "How do we understand it?", and "How do we live it out?" Coffee and desserts will be served.