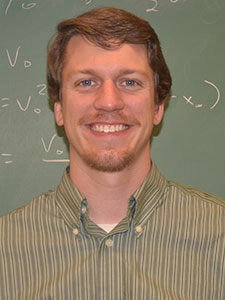 Scholar Practitioner, Laboratory Coordinator
EMAIL jstager@warnerpacific.edu
PHONE 503.517.1071
Education:
M.S. in Science Education – Oregon State University
B.S. in Physics – Oregon State University
Background:
Before coming to Warner Pacific, Joshua was a Physics instructor at Xavier High School, a Jesuit prep school for boys in New York, NY. He has also taught Physics, AP Physics, and other science classes in the Oregon Public School system. Joshua is pursuing a Master's degree of Divinity at Multnomah Biblical Seminary, and is interested in the intersection of science and the Christian faith.
Professional Affiliations:
American Scientific Affiliation
American Association of Physics Teachers
Research/Publications:
Stager, J. S. (2006). Creating the paradigm portfolio: A new exercise in web-based curriculum documentation. [Senior Thesis] Oregon State University, Corvallis, OR.