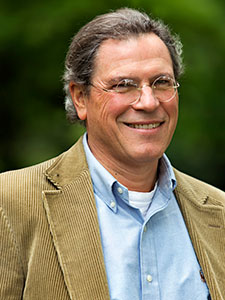 Executive Director of Teaching and Learning and Professor of Urban Studies
Email TJPeterson@warnerpacific.edu
Phone 503.517.1191
Education:
Ph.D. in Urban Studies, Portland State University, College of Urban and Public Affairs
Dissertation Title: "The Relationship Between a Private Voluntary Organization and the Government of a Developing Country in the Delivery of Public Education: A Case Study in Rural Guatemala." Dissertation Director: Dr. Sy Adler.
M.A. in Theology and New Testament Studies (Greek), Western Seminary
B.A. in Philosophy, Lewis & Clark College
Background:
Timothy Peterson, Ph.D., is the Executive Director of Teaching and Learning and Professor of Urban Studies at Warner Pacific College and has more than thirty years of academic expertise in applied teaching and learning strategies that enable students to actively engage in, and contribute to, changing urban landscapes.
Dr. Peterson's educational training in social philosophy, theology, and urban studies serve as the basis for his teaching and research work in urban ecological sustainability, neighborhood assessment and analysis, and community-based teaching and research. His professional work includes collaborating with others in the design, development, and implementation of an environmental research and study program in Belize (C.A.); serving as Scholar-in-Residence in a semester program in Washington, D.C. that focused on national politics and foreign policy; and, most recently, directing an urban satellite campus in Philadelphia that offers a semester-long community-based learning experience to undergraduate students. His teaching, research, and writing has included making connections between urban ecosystems, social change, and civil society; integral urban living; and designing, assessing, and transforming city neighborhoods into sustainable eco-districts.
Timothy's academic work and personal commitments are rooted in the principles of biblical justice, equity, and compassion. These are reflected in his embrace of and engagement with the city and the urban environment as a text and context for research, teaching, and service; especially on behalf of those experiencing economic impoverishment, political disenfranchisement, and social marginalization.
Dr. Peterson's accomplishments and expertise in the field of applied teaching, transformational learning, contextualized educational programming, and community-based research fit well with the mission of Warner Pacific College and the goals of its new Center for Teaching and Learning.