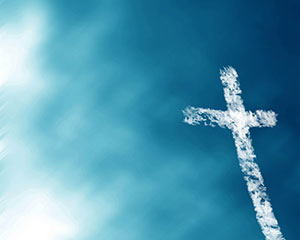 Encouraging students, staff, and faculty to invest in their spiritual development by utilizing the opportunities offered around campus to align their hearts with God.
January 6: We start off this new year at the beginning of the Bible with a passage that is probably familiar; so I challenge you to read it with fresh eyes, as though it were brand new. The story of Genesis (Genesis 1) is all about something new and beautiful, and this devotional encourages us to reflect on those large or small moments that can overwhelm us with potential. Every meeting, paper, class session, and relationship is the potential start of something new.
January 13:  Throughout the Bible we get to read through the story of a people trying to understand their purpose and their God. There are some parts of that story, like the experience of Joseph, where we may find ourselves getting so frustrated on behalf of our hero, no matter how many times you read the chapter. And Joseph (Genesis 50) is able to forgive the jealousy of his brothers, and seek out good and beauty, hopefully inspiring us to do the same.
January 20:  At times each of us wonders if God is paying attention; if he is noticing the struggles taking place in the world or in our individual lives. Then the story of Exodus (Exodus 3:7-10) presents an entire nation in pain, crying out for salvation, and being heard. The journey was not easy, but it had hope and freedom. The week's devotional helps connect us again to that story and to the story taking place around us with people crying out for freedom.
January 27: This week's devotional describes the scene taking place around the 10 Commandments (Exodus 19:16-19). Although we sometimes remember them as a simple list of rules, this reflection discusses the storm, literal and social, that was taking place around their creation. We should ask ourselves about the rules we place on our relationships and how they support or hinder connecting with another person.
February 10: I remember hearing this story from Numbers (Numbers 22:22-31)  in Sunday School and giggling as Balaam gets in a fight with his donkey…and loses!  The devotional uses that story, and the words of Fredrick Buechner, to question what truths are present in our lives that others can see so plainly.  We get to smile at the story and then wonder what gentle nudges (or sticks to the back of the head), we should be paying better attention to.
February 17:  Just last week I spoke with a co-worker about how some students come to Warner Pacific College with past failures causing fear about how they can possibly succeed here.  And then a few years later, we see a transformed student walking across the graduation stage with joy on their face and tears in their eyes.  In the attached devotional (Deuteronomy 34:1-6), we read about the final steps of Moses' life and are asked to reconsider his death just outside of the Promised Land.  Moses completed his journey, one filled with success and failure, and stood on Mt. Nebo with God's love and grace shining on him.
February 24:  This week's devotional passage draws on the very start of the book of Joshua (Joshua 1:1-9).  Joshua stands at the very edge of an epic adventure and is told repeatedly to "Be strong and courageous!"  At the start of their time at Warner Pacific, each of our students also has the hope and fears of a new adventure.  And we are the ones who get to tell them to be brave and courageous, and then we get to walk right alongside them in the journey.
March 3: This week's devotional draws from the book of Judges (Judges 21:25), a series of stories where people rely on their own power only to fail over and over again, and then beg for mercy. The individuals in these stories were trying to find the right person to trust, the one who deserved to be in authority over the developing kingdom of Israel. The devotion writer shares about his own search for the right person to trust and then asks us to do the same.  While the easy answer might be to say "God," there are other people and things we can trust as well, such as family, true friends, and maybe even a story that has guided us in the past.
March 10: This week's devotional focuses one of my favorite passages in the Old Testament, when Ruth dedicates her life and future to Naomi, her mother-in-law, and to Naomi's God. For me, her speech is embodiment of standing on the edge of a cliff and diving into the unknown because you trust another person completely. The verses were used in a song by Chris Tomlin in 2010 which serves as a prayer of commitment and faith.
March 17: Sunday night I babysat for a wonderful 8-year-old and we got to see Mr. Peabody and Sherman, which includes a scene where Sherman is bullied at school because of his family and intelligence in class. This morning, when I read through our devotional on 1 Samuel, I thought again about that scene and how I had wished someone else in the animated cafeteria had stood up for our hero. It's comforting to know that God cares about that marginalized voice and other victories more than who got the promotion last week.
April 7: On Sunday I was with a group of friends, and a lot of strangers, after a race in NE Portland. When the sun finally broke through the clouds that had covered the entire event (and left us stuck in an inch of mud), hundreds of people literally cheered in celebration. That moment was a group celebration of life, of spring, of the Pacific Northwest, and of community being together. This week's devotional (1 Kings 19:11-13) reflects, in a noisy world, we celebrated a silent blessing that reminded us all why were there.
April 14: As we enjoyed a beautiful spring day Monday, and admit the rain clouds are probably coming back soon (perhaps even today), I send this devotional your way in hopes that you are getting to enjoy some small miracles. I hope that you are learning something new that just might benefit your work, your family, your spiritual life, your future, and even your outlook on occasional rain drops. This week's devotional considers a very random story from 2 Kings (2 Kings 6:1-7) and admits that we often experience and hopefully learn from the little stories as much as the dramatic ones.
April 21:This week's devotional draws on a passage in 1 Chronicles (1 Chronicles 15:28 – 16:3) that looks back to a time of joy in David's life and asks us about times when we mourn or dance with abandon, when we are truly honest about how we are feeling. When the author asked himself, and us, about the last time we spontaneously danced, I thought of a website I recently discovered, and encourage you to discover and share it as well. The men and women dancing in this 24-hour music video are sharing joy in diverse places and each with their own style.
April 28: On Mondays it can sometimes feel like the week before you holds unlimited promise and potential, and other weeks it appears like a battlefield to survive until Friday. This week's devotional (2 Chronicles 20:15 and 17) is a reminder that no matter which type of week lies before us, we do not journey through it alone. Just like Jehoshaphat in 2 Chronicles, we have a promise of victory from a champion who fights before us. And that promise is better than any amount of Starbucks!
May 5: This week's devotional passage draws from the Book of Ezra, which is a book you might have missed in the past between the grand adventures of David, Solomon, Jeremiah, and Isaiah. In this story we read about a humble, good man helping to lead the rebuilding of Israel after a time of exile.Ezra is a beautiful example of servant leadership: he focuses the people on their Lord and on the needs of each other rather than on his own accomplishments or ego.
May 12: With graduation just 72 hours ago, I'm still glowing from all of those happy faces, completed journeys, and cheering audience members. One of my favorite parts of the ceremony is when President Cook asks for the parents, siblings, grandparents, children, and friends to stand and be appreciated by the graduates. Those moments is a time when we see the community that walked alongside these students all the way to the graduation stage. The week's devotional on Nehemiah (Nehemiah 2:17-18) echoes that reminder that we can and should walk alongside others through times of struggle rather than just giving them the solution.  The Warner Pacific community empowers students, staff, and faculty to transformation by "rebuild(ing) the walls together.
May 19: This week's devotional looks at the Book of Esther, and admits that the story doesn't fit our expectations of what scripture is supposed to be. Even though the name of God is never mentioned in the book (nor are prayer, worship, or references to our heroes of the story like Abraham or Moses), there are connections and acts of courage that are just too great to be from chance alone. Our lives also include miraculous moments that don't quite make sense, and for that I am grateful. How horrible would it be if life was always logical with no surprises to inspire the search for something greater.
May 26: Our devotional this week looks at Job 2. This is a short work week for many of us due to Memorial Day, a national holiday in honor of those who sacrifice their time, their knowledge, and even their lives to protect the family and friends left behind. These brave men and women experience immense struggle with the hope that there is something greater they are fighting for. As the granddaughter and sister of military members, I read through the attached devotional on Job thinking about their sacrifices and appreciate each step they took to build something better. Through our own struggles, I believe that we can find encouragement in this community of hope.
June 10: I spent last week in Minnesota at a conference on student development where session connected with the overall theme: "So That…" Each discussion and speaker asked why staff and faculty members work in higher education, why continue working through any challenge, why we care about students. And the answers included: to give space to redeem relationships; to show that God has a sense of humor; to form deep and lasting friendships with our colleagues; so that broken people can find healing and God can surprise us with his grace; so that God can use seeming random events to connect two people in ways that are life changing for both; to raise the trajectory of people's lives by helping them imagine something greater; and above all, to help students know God. The devotional this week looks at the stories of Job and Mother Teresa; two heroes of the faith who struggled and stumbled, but knew that every pain was for God.
June 16: My mother sent me a text message yesterday from Target, to see if there was anything I needed while she and my step-dad were driving by Portland on their way home to Washington. I wrote back: ant traps (due to a battle over my apartment) and a personal masseuse (due to a long race yesterday). She responded that the first one would be no trouble, but would have to look for a sale on the second. When I read this week's devotional on Psalms 23, I realize that my mother was offering the same balance as the author sees in God: giving what I truly needed but still listening to every request of my heart. The Lord is the shepherd who gives the sheep what they need, in every moment of joy or pain.
June 23: I've heard the idea many times that we are living on borrowed time or that every day is a gift that should not be wasted. This week's devotional (Psalm 50 1:1-12) connects that perspective with the One who gave us this time to enjoy. The author reminded me that God allows me to use my days in a variety of ways (and sometimes in no way at all when a good television show marathon is on) without demanding attention for the gift of that time. He is in charge of that day's potential and trusts us to do something real with it.
July 7: Although I am not a parent, there are a few little ones in my life who I absolutely adore and would do anything to help avoid pain, fear, or scary things in the world. So when I read this week's devotional on Psalm 86, I can empathize with all of the parents who struggle with how to protect their children from the bullies and needs that can't be resolved through a kiss and a hug. The devotional's author reminds us that we have a Father who cares about each of cry from his children, from his family
July 15: It seems appropriate that I send you the next two week's devotionals on Proverbs (Proverbs 1:1-3, 7 and Proverbs 16:10-19) while away from campus for class. I believe that every course I have ever taken (and I anticipate the ones you have experienced) was an attempt to develop wisdom. We are constantly trying to gain new insights into our world and to learn how to respond well to the challenges and needs before us. Through these two devotionals, we get to reflect on where that wisdom truly comes from, and then how it should be reflected in the actions of true leaders.
July 28: Ecclesiastes can often be viewed as a rather depressing book with repeated comments about the "meaninglessness" of life. This week's devotional suggests that the book offers some much needed perspective on what has real meaning in life. When I was in middle school, I remember my mother sometimes telling me "not to make a mountain out of a molehill." In this book, the author is reminding his adult readers that there are still mountains and molehills to travel over with wisdom and faith.
August 8:
Through relationships with other people and by observing the world around us, believers get to experience General Revelation, where qualities of God are displayed (Special Revelation are those truths only known through reading scripture). We discover beauty, kindness, justice, loss, passion, surprise, and love with the changes of each day and each season. In Song of Solomon, we read the story of a beloved bride and her new husband who find see the beauty of creation in one another. As our devotional author writes, they are vulnerable in their honesty.
August 11: This week's devotional (Isaiah 1:17-18) draws from the book of Isaiah, where the prophet speaks, cries, and sometimes yells for the attention of a people who have wandered far from the ways of their God. The brief passage provides core qualities of social justice, a basic philosophy that should provide foundation for all of their (and our) actions. Because why does it matter how good a person appears, or how powerful they become, or how perfect they look, if they are not actually doing good for the marginalized.
August 25: When I think of the word "refuge," I find myself thinking about an episode of the television show Lost, when one of the characters, Desmond, keeps being pulled to different points in time and may lose himself completely if he cannot find his Constant: that one person or thing that is always present in his life. For the character, that was his soul mate Penny. For many of us, we have a family member or friend who is always there for us. This week's devotional on Jeremiah reminds us that God promises to be our refuge, our Constant, as well.
September 8: The book of Lamentations is not one that you often hear preached on Sunday mornings, or the primary book for a weekly Bible Study. Most of us would not pick it as a devotional topic. But this week's devotional passage (Lamentations 3:19-26) and devotional reminds us that within this book of pain and struggle, there is also beautiful hope in an infinite Someone who is greater than the difficulty of the moment.
September 15: This week's devotional (Ezekiel 37:1-6) was first developed over three years ago, and then our fall 2014 convocation speaker choose the same passage to inspire the students, staff, and faculty in attendance to see the struggles of our world and believe that there is hope in this world.
Even through the very word hope can sometimes feel an impossible proclamation, we have to. We have to believe that there is life and goodness and possibility and light and healing and something to rebuild in the brokenness. We hope again and therefore we live again.
September 22: In this week's devotional from Daniel (Daniel 3:16-18), we read about the brave response of three men to the threat of death by fire. They stand up to the king and declare that they will not bow down before anyone but God. Reading this piece, I have to consider what people, what things, what issues am I willing to truly sacrifice for. What would I give up for someone or something I loved?
October 6: Reading though Daniel's visions, such as the one included in this week's devotional (Weekly Devotional Daniel 7), can often be a struggle as the modern reader tries to understand how much the author's message was for the people he was speaking to that day and how much can and should be applied to our lives. From Daniel 7 we read about a coming king, one who has similarities to us as the Son of Man, and also unique glory that will somehow change the world. At the end of the devotional, the author asks us "How can you be a part of generating more peace and love in our violent culture?" thereby asking us to claim a bit more of the glory that the Son of Man will change the world through. We can help change the world too.
October 13: When there are times of struggle or searching, I often find that poetry helps to connect the thoughts and emotions to words better than my own brain can do. So I appreciate authors such as Rainer Maria Rilke for the description in this week's devotional (Hosea 10:12 (pdf)) of the search for a beautiful treasure and the blessed rain that gives hope and support. And yes, I am one of those Oregon citizens who loves this time of year when the rains return. May this devotional be a blessed rain for anything you need to break through today.
October 20: Our devotionals will draw from the Old Testament prophets for the rest of this fall, so there will be times when the passages will be quite short but still packed with emotion as the author declares hope or demands change from the audience. In Joel (Joel 2:13-14), the prophet challenges the listeners to a dramatic change in heart in hopes that they might still find God's mercy. Then the response from our devotional author shares struggles that reflect how difficult a true change in heart is.