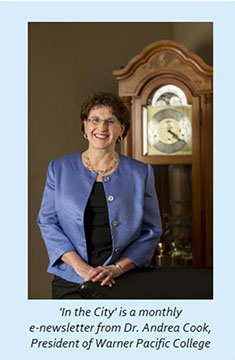 [By Dr. Andrea Cook] I love being the President at Warner Pacific College. I cherish the opportunity to wake up each day and serve students who are preparing to be the leaders of tomorrow. Serving with this great responsibility means that there are times where I work odd hours, and this often means that I need to work at my desk into the evening or even on the weekend.
Usually, there are very few people around; however, when I am working late, I can often count on bumping into Bronson Enos. Whether he is on his way to the 24-hour computer lab or walking to the library, Bronson has an insatiable drive to learn and improve as a student.
Currently a junior at Warner Pacific, Bronson spent most of his life thinking that college would never be a reality. He lived on his own in his teenage years and while he successfully navigated many challenges to graduate high school, Bronson thought his GPA would not be high enough to win the scholarships necessary to enroll in college.
Noticed for his proverbial smile, his tenacity, and his passion for Jesus, Bronson was awarded an Act Six leadership scholarship. When he arrived on campus,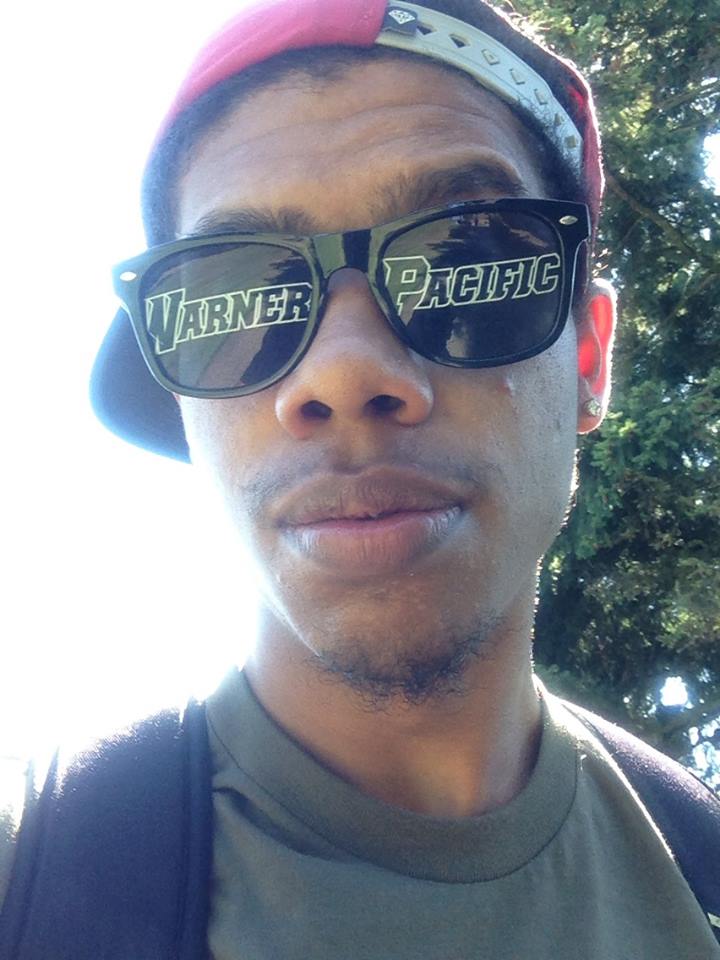 Bronson immediately recognized how huge the jump would be from high school to college. This challenge only motivated Bronson, and he refuses to make excuses. Bronson is determined to graduate. He is determined to flourish.
When asked to share a little about his experience at Warner Pacific, Bronson had this to say:
"It is transforming and shaping my life everyday through friendships, leadership, and classes. I am able to be myself, have a role, and ask difficult questions here. I have also been challenged with tough questions, and have sought after God,
in being asked about my story and remembering what He has done for me, and who He is.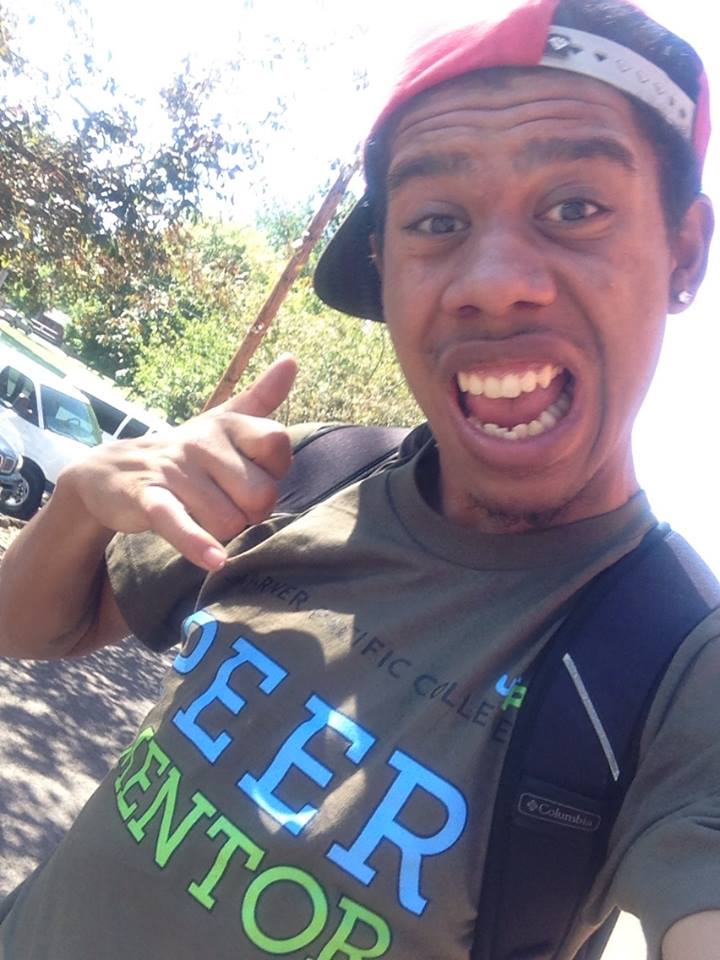 In the classroom, I am constantly pushed to become the teacher I want to be for high school students. The biggest transformation is knowing I am loved in this community; that is what has, and continues to keep me going."
Warner Pacific College staff and faculty have faithfully served Bronson, and he has faithfully pursued leadership on campus. He is transforming right before our eyes, and I am convinced that for Bronson Enos, the best is yet to come.