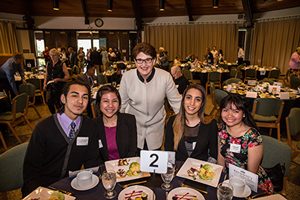 Thank you for joining us at the 7th Annual President's Scholarship Auction to support the Act Six Leadership & Scholarship Initiative at Warner Pacific College! Your support is providing our students with hope, opportunity, and a future that would otherwise be unattainable.
Liz Forkin Bohannon, co-founder of ethical fashion brand Seeko Designs, was our keynote speaker. Ms. Bohannon shared what she has learned as a young entrepreneur who is using business as a powerful platform for social change. She reminded us how important it is to invest in diverse talent in our own communities if we hope to see our city and our industries flourish.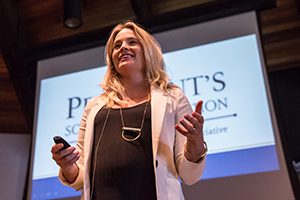 Act Six scholar Alejandra Garcia '16 shared how her Act Six scholarship made it possible to attend college, changing the trajectory of her future and impacting the lives of her entire family. Alejandra was just one of the many Act Six scholars who took part in the day, each of whom benefit from the time and resources provided by those who participated in the event.
Through your generosity, we were able to raise over $135,000 in a single afternoon, a new record for the President's Scholarship Auction! This strong show of support will help local underserved students gain the knowledge they need to become future leaders in their careers, their communities, and their families by providing equitable access to an urban, Christ-centered college education.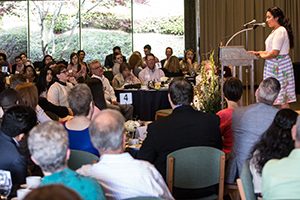 We hope you'll mark your calendar and plan to join us again next year on Saturday, April 15, 2017 . We are excited to see how this event will continue to grow in the future and I am so very thankful for your faithful support. Truly, the President's Scholarship Auction was a success because of your participation!

For more information, contact the Office of Advancement at 503.517.1114 or email.