Thinking About Eating in Portland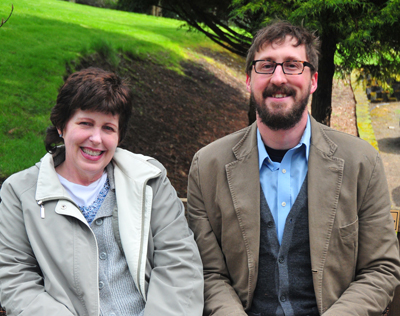 Faculty members: Derek Moyer & Heidi Owsley
Linked Courses:
Fall—EN 95-LC5, College Composition
Spring—EN 101-LC5, Advanced Composition
What do you eat? How does it get from there to here-and why does it matter? What do eating well and eating badly really mean?
In this First-Year Learning Community, students will…
Explore some of the many moral, political, social, economic, environmental, and spiritual implications of eating.
Look into the issues of access to food and practices of eating that are tied to problems of homelessness, poverty, social and economic structures, and city policies.
Dive into the complicated and diverse production and distribution systems that support Portlanders' habits of eating.
See how cities each city has certain eating practices, and how different parts of the cities eat
Hear the perspectives of many members of the city who deal with different parts of our food system, who eat differently, who have different ways of understanding food, who challenge us in different ways about what it means to eat well
---
Meet this FYLC's leaders: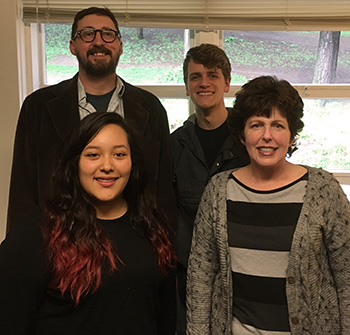 Prof. Derek Moyer: Teaching in an FYLC has taught me that learning always takes place in a particular context, and that includes who I am and who students are as people, not only teachers and students.
Prof. Heidi Owsley: Teaching in an FYLC program has taught me the importance of extended and concentrated time spent with students—that much of what is best in education happens in relationships with students outside of the class times and in activities that are shared. It has also taught me the importance of education that flows across course boundaries has a greater impact and invites us to look for learning opportunities in all situations in life, not just in the classroom.
Blanca: I'm excited to be a Peer Mentor because I want to serve first year students as someone who can be their friend, supporter, and listener as they transition into their new phase of life as college students.
Trevor: I'm looking forward to being a Peer Mentor because it allows me to step into the stories of the upcoming freshman. I get to see firsthand how our campus is changing as it gains new students with new contexts and new perspectives on life and their education.