Advocating for Social Change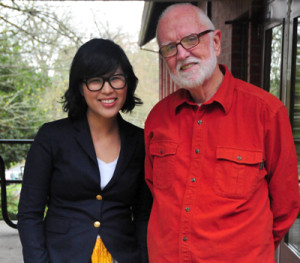 Faculty members: Dr. Arthur Kelly & Stephanie Mathis
Linked Courses:
Fall—EN 101, College Composition
Spring—MC 220, Spiritual Formation
How can I practically be a responsible, Christian citizen engaged in doing justice, loving mercy, and walking humbly with God?
In this First-Year Learning Community, students will…
Learn the skills to socially analyze any justice issue wherever you may live, gain resources for theological reflection, and be empowered to discover and use your voice for social justice.
Specifically look at local social justice issues of prison reform, human trafficking, and immigration and current legislation and gain tools for tangible social change.
Visit politicians, policy-makers, prison, the State Capitol, and local social advocates.
Have conversations with immigrants and refugees, those on the ground level working with human trafficking and survivors, and listening to stories of those in the prison system.
Explore your story and use your unique voice to advocate with those behind bars and borders.
Learn how to educate and advocate about social issues.
Gaining a biblical foundation for the meta-narrative of justice.
Encounter groups of people in Portland whose lives have experienced marginalization because of reasons such as class, age, disability, abuse, education, health, gender, and race.
Meet your 2014-15 Peer Mentors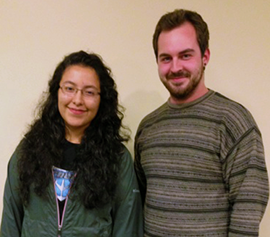 Alejandra Garcia, majoring in Pre-Med, Biology with a Human Emphasis:  "I'm looking forward to becoming friends with my mentees and making a difference in our community."
Benjamin Irwin, majoring in History/Social Studies, Human Development:  "I'm excited to do this because I love meeting people at the most exciting, messy, difficult, beautiful crossroads of their whole lives."
"I am loving the opportunity to learn about and talk to unique people." 2014-15 Peer Mentor
2013-14 FYLC made a difference by speaking out about human trafficking