Urban Mobility in PDX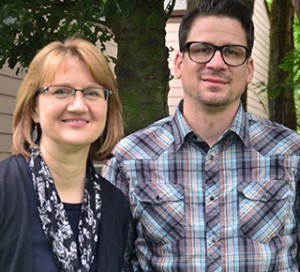 Faculty members: Dr. Sean Benesh & Leslie Gould
Linked Courses:
Fall – EN 101-LC2
(EN 104x-LC2)
Spring – EN 200-LC2
How can bicycles break down racial and social barriers in Portland? How do we get more non-hipsters onto bikes?

In this First-Year Learning Community, students will…
Learn how bikes are not only symbols of racial and class division, but are also the key to affordable transportation.
Jump into projects to make biking more accessible and fun for communities of color.
Gain confidence in biking in Portland yourself!
---
Meet this FYLC's leaders: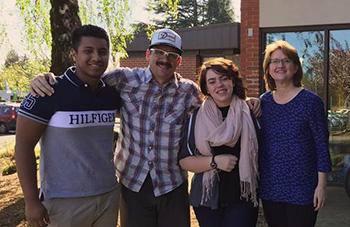 Dr. Sean Benesh: Working in the FYLC program provides a great opportunity to connect with students outside of the classroom as well as share with them a topic that is relevant to life in Portland.
Prof. Leslie Gould: Teaching in an FYLC has taught me to look at my city, my community, my students, and myself through a new lens. What are the needs around us? What can I do about inequity? How can my students and I be critical thinkers who incorporate Christ's teachings in an ever-changing world? I'm excited to experience this with a new group of students!
June: I am looking forward to being a Peer Mentor because it's a great way to give back to the community, while also getting to know and experience life with the incoming freshmen.
Victor: I'm looking forward to becoming a Peer Mentor because I know firsthand that freshman year can be a little overwhelming, and there's no better feeling than knowing someone with experience and accountability is there for you whenever you need help. I definitely want to be that person that the incoming class can rely on.