Re-thinking Scripture in Portland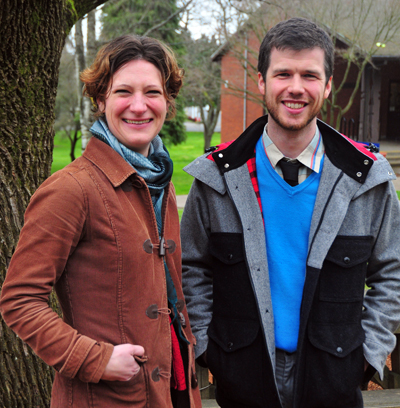 Faculty members: Jarod Jacobs & Melissa Baker
Linked Courses:
Fall—URB 140, Introduction to the City
Spring—BI 151, The Bible as Literature
What is the Bible? How do we know the Bible? How do we live out the Bible?
As a Learning Community will explore different ways of understanding what the Bible is, we will experience different ways of knowing the Bible, and we will attempt to live out the Bible together. A common theme that will bind these three questions together will be 'rewritten' (a.k.a. retelling, re-contextualizing, re-understanding; rethinking) Bible.
This Learning Community will first explore the idea of rethinking the Bible by examining stories within the Bible that were retold elsewhere in the Bible (the stories of David, Jesus' life, etc.). Building upon these ideas we will visit religious communities in Portland to see how the Bible is re-contextualized by different groups of people. We will also explore the idea of rewritten Bible by analyzing modern retellings of Biblical stories and themes (e.g. Hollywood re-shapings of the Christ story in superhero movies; C.S. Lewis' rethinking of salvation via his space trilogy). Through these diverse experiences we will begin to be able to ask 'What is the Bible?' and we will begin to be able to understand different answers to that question. Finally, through this concept of rewritten Bible, we as a community will retell a story from the Bible that articulates its relevance for our context while providing a call to action that will impact change in our city.
Activities
See how our story shapes and is shaped by the Bible
Experience Biblical stories through our city
Experience community through the Bible and the City
See how Christ shows up in our city
Learn how stewardship of our city is informed by Biblical stories