Exploring God's Calling
Warner Pacific's Religion and Christian Ministries program is always looking for Christ-centered, ministry-minded, passionate servant-leaders who desire to invest in the lives of others. Our faculty is committed to equipping students for relevant ministry in the 21st century, and helping them discern God's calling on their lives.
Our program produces graduates who are well-prepared academically, equipped and skilled in the tools of ministry, experienced in various forms of ministry, and well on their way to being the hands and feet of Christ in the multiple cultural, and increasingly urban, contexts of our world.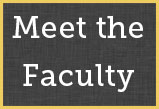 Ministry formation within the Religions and Christian Ministries program at Warner Pacific College is unique, and the college motto—"Where faith and scholarship lead to service"—is made visible in our curriculum.