A Creative, Hands-on, Fun, Pre-K Laboratory School
The Early Learning Center (ELC) is a nationally accredited by the NAEYC (National Association for the Education of Young Children) and state licensed part-day preschool program.  The Warner Pacific College ELC provides developmentally appropriate early childhood laboratory school for students in teacher education and related fields of study.
The ELC  also provides, under the guidance of a director and qualified teachers, a play-based, anti-bias, Christ-centered preschool program for young children in the community.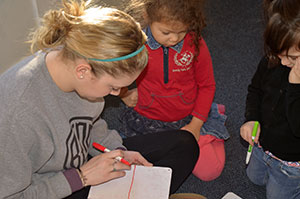 Believing that the family is the child's primary environment of learning, the ELC offers opportunities for parent participation, education, and support.
If you have any questions or are interested in enrolling your child in the Early Learning Center please call or email Darcy McMurray at 503.517.1081 or dmcmurray@warnerpacific.edu. The ELC is located on the Warner Pacific College campus (2219 SE 68th Ave., Portland) on the corner of SE Division St. and SE 70th Ave.)

Registration and Tuition
Priority fall registration for presently enrolled children, siblings, and alumni begins in February. A space is reserved when the registration form and a specified registration fee are received.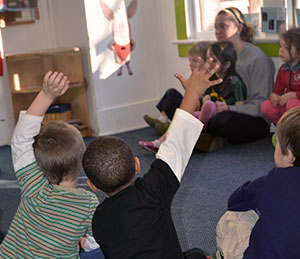 Open registration for the following fall begins in March. A waiting list is maintained throughout the year for families interested in enrolling.
Registered families will receive a letter around the first of August notifying them about the Fall Parent Orientation, the fee schedule, and school starting dates.
DISCLAIMER:
The content of this web page is prepared for and intended to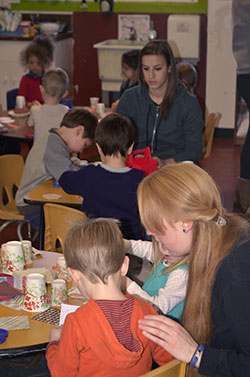 provide information that may be useful to the community. The ELC does not necessarily warrant this information as the most recent. Program scheduling and rates change as needed. Please contact the ELC preschool directly for the most current information.